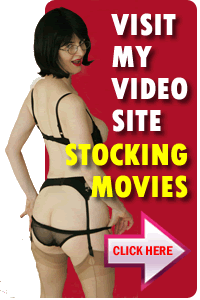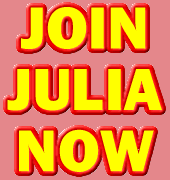 Updates 3 times a week
Downloable zip files
Over 25,000 images, 130 videos

30-day Renewing Subscription for ffstockings - $24.95
90-day Subscription
Non Renewing - A one time subscription for ffstockings - $67.41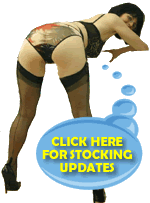 Membership has its rewards

Sign up for my free newsletter and be eligible for discounts on everything from memberships to videos. No spam will be sent to you and your email address will remain private. Only FREE pictures and Videos. Join my club now.
After the Wedding....Turkey Baster Slut
What a time I had at the wedding reception. I was wearing a very tight fitting girdle to hold up my suntan seamed stockings, a pair of flowery briefs, a yellow full cup bra, a very sexy, but modest cocktail dress and to top it all off, a proper hat and veil. All those dishy young men made me so horny. But I had to be respectable what with family there and all. But I would just love to show off my underwear so if you sit back and promise to rub your cock for me, I will let you look under my dress so you can peek at my flowery brief panties. Squat down so you can enjoy a view up my skirt and if you promise to masturbate....You are so close you can see all the stitching and lace. I strip out of my bra and show off for you, topless with my legs crossed in my girdle and panties. Now I am really horny and I hope you are too. My hat and veil are still on but I am feeling so slutty with my nyloned legs spread. I instruct you to jerk off with me. I pull a big turkey baster out of a drawer and with my panties pulled aside; I slide it deep into my pussy. How dirty is that? I fill it with water and as I fuck myself with the baster, I squirt water into my pussy and as I cum; it drips out and soaks my sexy panties. You can jerk off with me as you watch the water drip and pour out of my overflowing pussy and come in very close to enjoy the view of my wet panties and girdle.


Lesbian Skirt Lifting Lust
Angie lies on the floor, you can see up her skirt as I stand over her and she looks up at my black, panties and even touches them. You get to look up along with her and get a sexy underskirt panty, stocking and garter belt view. Then itís my turn and I crawl under Angie's skirt and you get to look under her skirt and watch as I play with her panties and lick her pussy. With our titties pulled out of our bras, and our skirts hiked up, we point and demand you jerk off with us. We come in really close and you look down at us as we both suck your cock. Angie spreads her stocking legs, still in panties and plays with her panties until you cum all over the black nylon and on her pussy hair. Then Angie makes me get down between her stockings and lick up all the cum between her legs as she plays with her titties. What a dirty girl Angie is.


Soaking Wet and See Through Outdoor Slip Show
I think a full-length pink lacy slip is just such a sexy girly thing and when I get to show off outside in my slip, it is just plain fun. I cross my legs and let you peek at my stocking tops and you can come up close and see my stocking feet and wrinkly black stockings. I bend over and you can see my bottom in very hot black panties and red brassiere through the sheer material of my pink slip. I even let you look between my legs and peek at my panties. I lift my slip to show off my garter belt panties and stockings and you can clearly see my red bra strap. I know how horny sexy underwear makes you. I step into a hot pool and soak my slip as I float in my lingerie. My slip turns totally transparent and you can clearly see my black garter belt, black panties, black stockings and red bra. I pose just the way you like with my legs spread wide to show off my panties. I pull my panties down and let them float in the pool and pull my big titties out of my bra and show off everything. I do so hope your cock is hard and as wet as my panties as you cum while enjoying my very wet sexy show.
Julia and DirtyAngie's Upskirt and Lesbian Fun
The first episodeÖ..Well it gets a little dirtier than plain old skirt lifting, but I find lifting my skirt and showing off my panties and stockings very exciting. I am on the stairs letting you peek under my short skirt and flashing my sixties black panties with white lacy trim. My garter belt is from the sixties as well. I stand up; let you under my skirt and then hike up my skirt slowly to reveal my panties and suspender belt. I show off my panties from the front, back and sides. Angie is downstairs watching my show in her tight black skirt and black stockings. She slowly lifts her skirt to reveal....Angie and I open our tops to show off our bras, but I think Angie has more in mind than just a panty and bra show....I wonder....
It seems that Angie does have more in mind. She stands over me in her panties and sits on my face with my legs spread wide and my sexy black panties exposed. She smothers me in nylon while I masturbate. We pull each otherís panties aside and eat each other out in a very sexy sixty-nine. I make Angie cum in her panties as she furiously licks my clit. We are pretty much both satisfied and we fondle and rub our titties together and kiss on the stairs. This is such a sexy set with lots of close up panties, garter belts, stocking tops, pussy eating and seriously horny lingerie ladies.